3 Effective Cues to Sleep Without a Leak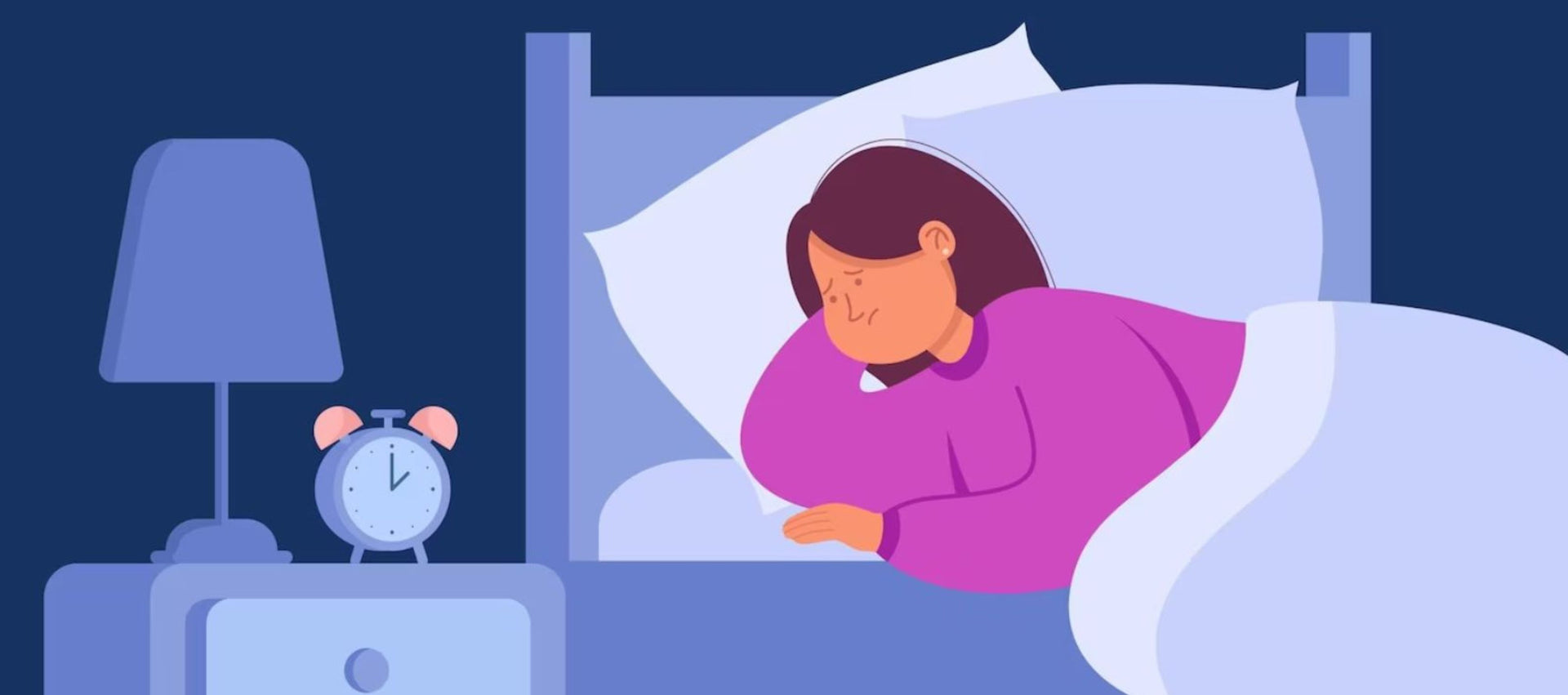 We all aim for a good sound sleep but is it even possible during periods? Some of us might toss and turn throughout the night because of cramps - causing discomfort. While the others may not even move to avoid leakage overnight. No matter the case, it is important to understand that it is likely if you use the wrong product. To make things easier for you, we have the 3 most effective ways or Tips that can help you sleep without worrying a bit. Before we talk about that, it is also important to discuss all the possible reasons for experiencing a heavy flow at night resulting in a high chance of leakage. The more we know, the better. Let's begin!
What causes leaks at night?
As we now know, leakage is pretty common and even the best pads for periods in Pakistan can sometimes fail to hold to flow at night. The most common reason is that on average you might be sleeping for eight hours or longer at night. It is recommended to change the pad after every 4-5 hours. After all, there is a limit to what even the best cotton pads for periods can hold. But what causes an increased flow at night? Well, if it's new, it can be either because of a sudden change in your lifestyle or maybe a fluctuation in your hormones. A bit more serious cause can be a presence of fibroids or a painful condition of Endometriosis. To rule it all out the best way is to visit a gynaecologist and invest in the best sanitary pads for sensitive or normal skin and can doze off without a leak. 
The magical tips for a peaceful sleep!
We believe, to feel well rested the next morning, it is essential to have a good night's sleep - without worrying about the flow, leak, or periods in general. That is why we have come up with the best solution for you to consider next time. But, first of all, remember that a leak can catch you off guard any day. So no matter if you have had it the first time or have experienced it before, stay calm. Take a deep breath as it is completely normal and nothing to be ashamed of. Now, follow these easy tips and stay dry, comfortable and stain-free. 
Tip #1 - Change your pad before going to bed!
Menstruation can make you feel drowsy and lazy but consider this tip. Sleeping in a fresh pad will not only make you feel good but will also hold the flow a lot better. Also, choose the most comfortable ladies' pad size and ensure that it's breathable to avoid rashes and irritation. Consider Butterfly Breathable Ultra-Thin Cottony Sanitary Pads that have side leak guards and cottony top sheets as well. Moreover, its rapid absorbent core keeps the wetness locked so your skin stays dry & rash-free. Arguably, the best pads for periods to consider for any day or night. 
Tip #2 Stock up on the well-absorbent pads!
Butterfly Breathable cottony Sanitary Pads - Extra Long are the most promising extra protection that one can get. Our breathable cotton pads with a special leak guard make it a perfect choice to use at night to avoid any leaks or stains. These extra-large pads are thoughtfully designed to provide maximum absorbency along with rash-free comfort. 
Tip #3  Sleep like a baby!
Period flow has a lot to do with gravity, thus you feel a gush on standing up in the morning. Although there is no foolproof position, experts claim that the fetal position is the best to avoid leakage at night. This posture keeps the abdominal muscles relaxed - which means less pressure on the uterus! If aiming for more, place a pillow between your knees and enjoy a sound sleep. 
Just like any other big thing, stay ahead of your period as well. Yes, keeping proper track of your cycle can help the way you look at it. Think about it like this, if you know your dates beforehand, won't you stay prepared? We bet you will. Another important aspect is to choose the lady's pad size wisely. The best way is to use an extra-long one with wings for the night for maximum protection. 
By following these simple tips, you can feel well-rested even on those not-so-comfortable days. Just a few alterations in your routine can keep your clothes stain-free. Butterfly believes in keeping you fresh, comfortable, odour-free and ready for the day. So, go through a wide range of comfortable and breathable cotton pads on our website. You can even know the sanitary pads price in Pakistan and order some for yourself today. Trust us, a little prep beforehand will never let you down. Enjoy the stainless night-outs with Butterfly cotton soft pads. 
Close
Order Value should be atleast PKR 500
Your bag
Your cart is currently empty.
Shipping
Taxes and shipping fee will be calculated at checkout