A Comprehensive Guide to Selecting the Perfect Menstrual Pad for Your Unique Needs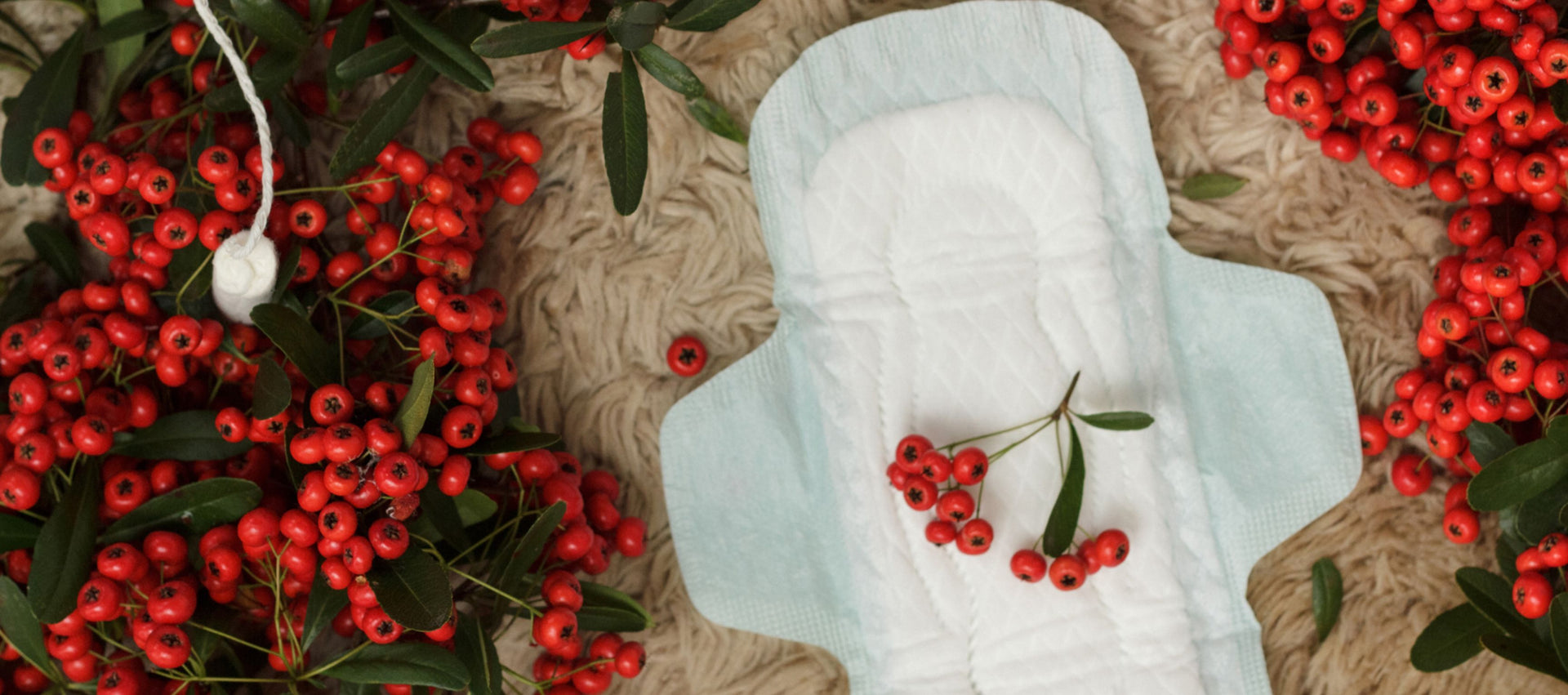 Every woman's experience with periods is as distinctive as she is, leading to diverse reactions and requirements. This individuality drives the proliferation of various sanitary napkins and products on the market. Nevertheless, it's crucial to recognize that each product serves a specific purpose and merits careful selection. Your choice of menstrual pads is influenced by personal preferences and what suits your body and period the best.
Personal preference varies widely due to factors such as skin type, body shape, and, most importantly, menstrual flow. Thus, identifying the ideal menstrual pad to accommodate your needs is paramount. To assist you in making an informed choice, we've compiled a list of key considerations.
Step One: Understanding Your Body and Periods
The initial stride involves comprehending your body and menstrual cycle to pinpoint the most fitting menstrual product. Menstrual flow changes throughout your period, necessitating vigilance in tracking these fluctuations. This knowledge is pivotal in selecting dependable women's pads for periods, while also ascertaining the quantity of pads required for one cycle.
Selecting the right period products is indispensable for comfort, hygiene, and overall well-being during your period. Amidst the plethora of options available, pinpointing the optimal choice can be overwhelming. This comprehensive guide offers insights into the factors pivotal in selecting a menstrual pad tailored to your preferences:
Absorbency Level
The foremost consideration is the pad's absorbency level, contingent upon your flow, which can range from light to heavy. It's imperative to deliberate on this aspect prior to reaching a decision. Diverse brands provide varying absorbency options, encompassing ultra-thin, maxi-thick, and overnight pads.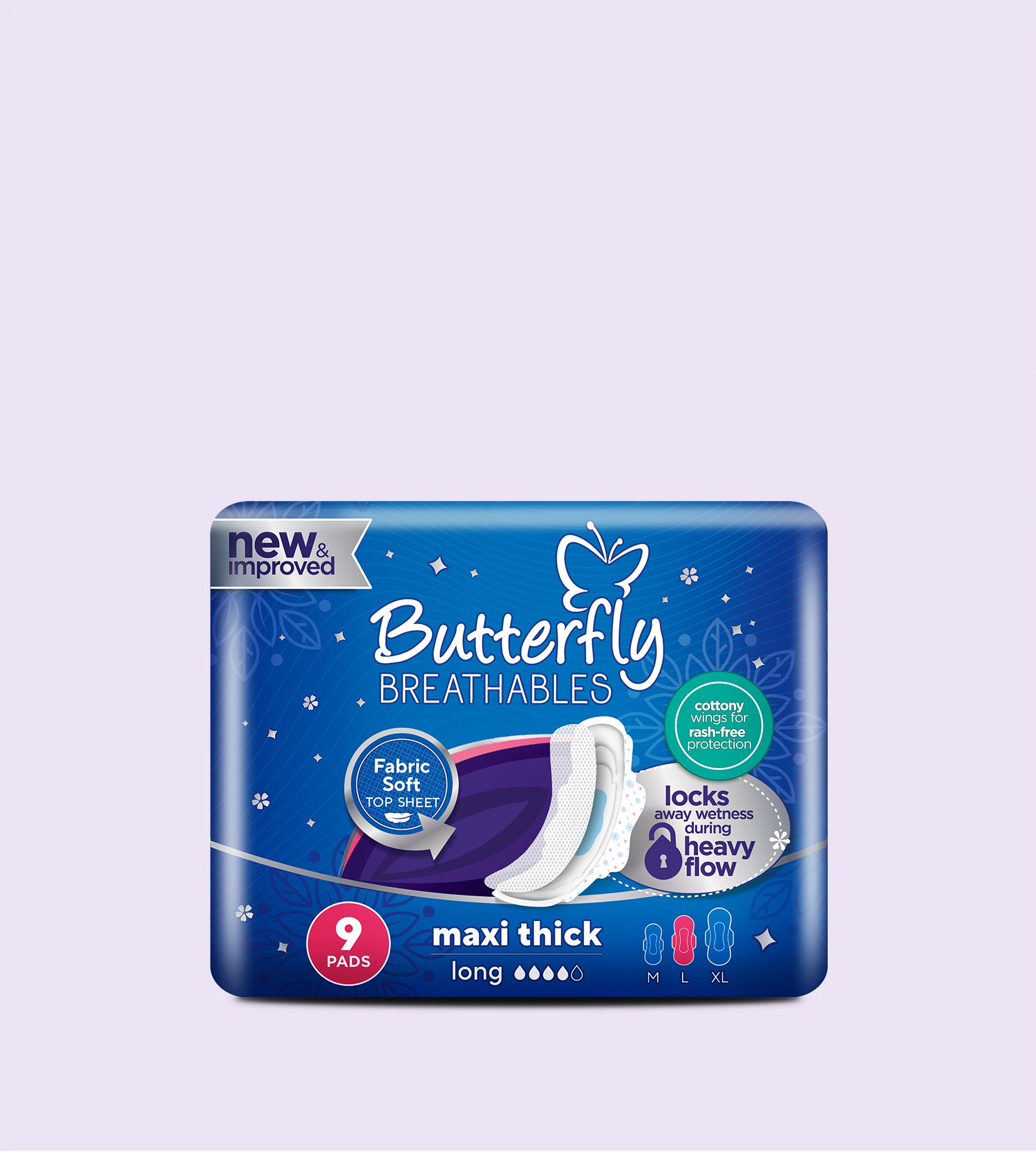 For instance, Butterfly takes pride in presenting cotton pads for periods characterized by rapid absorbency. Our Butterfly Breathable Maxi Thick Sanitary Pads, equipped with a substantial net mesh and a soft fabric top sheet, offer maximum absorbency alongside irritation-free comfort. This exceptional choice in feminine hygiene includes cotton wings for added convenience.
Pad Length and Size
Select a pad length commensurate with your needs to ensure comprehensive coverage. Longer and wider pads are optimal for overnight use and heavy flow days, a critical factor for maternity pads. Conversely, shorter pads offer enhanced comfort for lighter days. Equally vital are the pad's wings, which keep it secure and prevent leaks.
Material and Comfort
Material selection plays a pivotal role, often overlooked. Opt for pads crafted from soft, breathable, and skin-friendly materials like cotton. Avert pads with plastic-like covers to evade discomfort and irritation. Our collection of breathable pads, including Butterfly Breathable Ultra-Thin Cottony Sanitary Pads, caters to sensitive skin.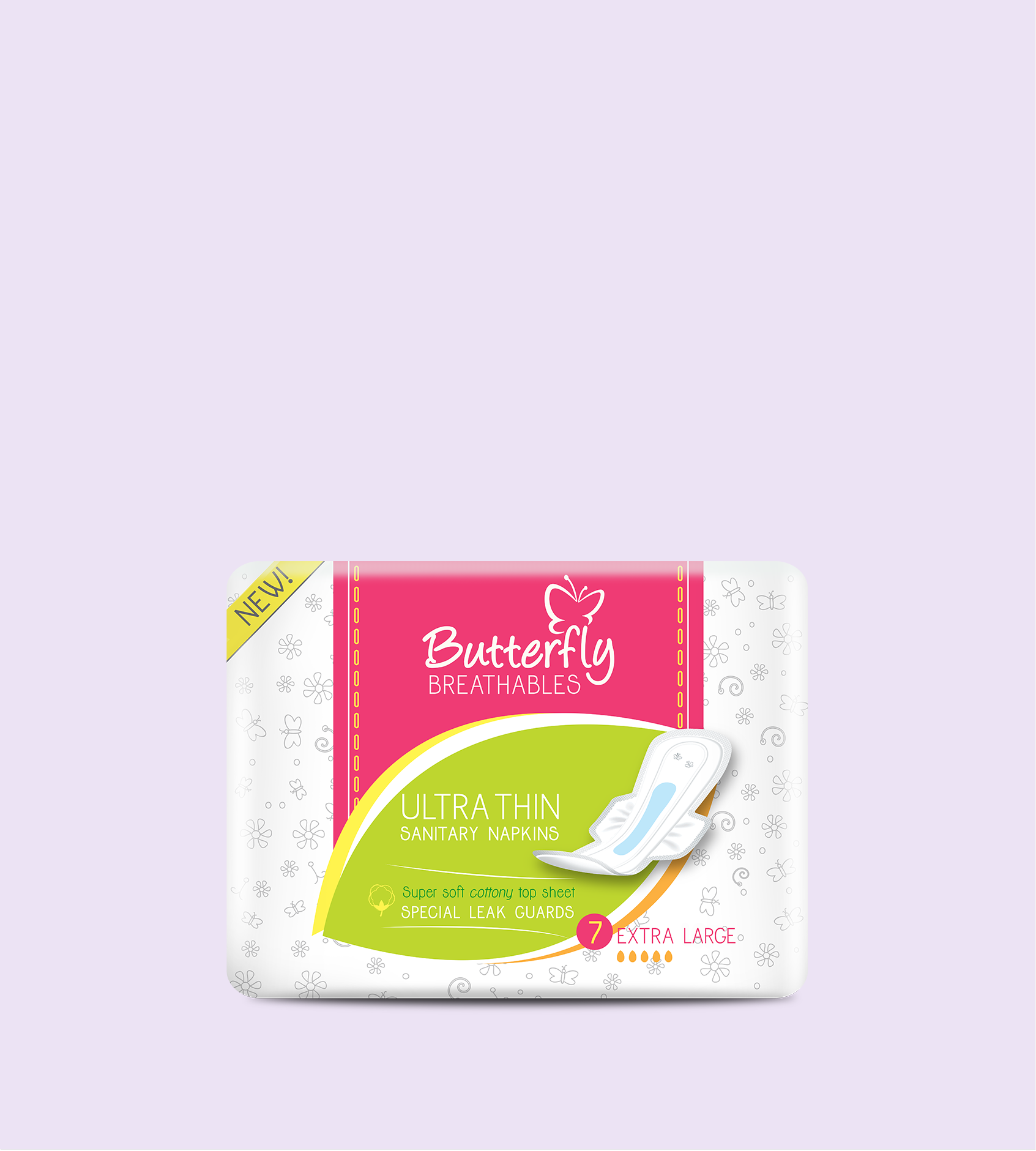 These pads ensure hassle-free period management with leak-proof protection through a cottony soft top sheet and side leak guards.
Adhesive Quality
The adhesive quality of the pad merits attention, ensuring it remains in place during activities and doesn't shift. Some pads incorporate broader adhesives or grip strips for heightened stability, a crucial aspect to prevent leakage.
Sensitivity Considerations
For individuals with specific health concerns or conditions like allergies or sensitivities, selecting sanitary pads offering proper airflow is essential. This fosters breathability, preventing skin irritation and rashes.
Bundle Offer
Uncertainty in choosing the optimal menstrual pad can be addressed through bundle offers, featuring various absorbencies and sizes. This enables experimentation to identify the most comfortable and effective option.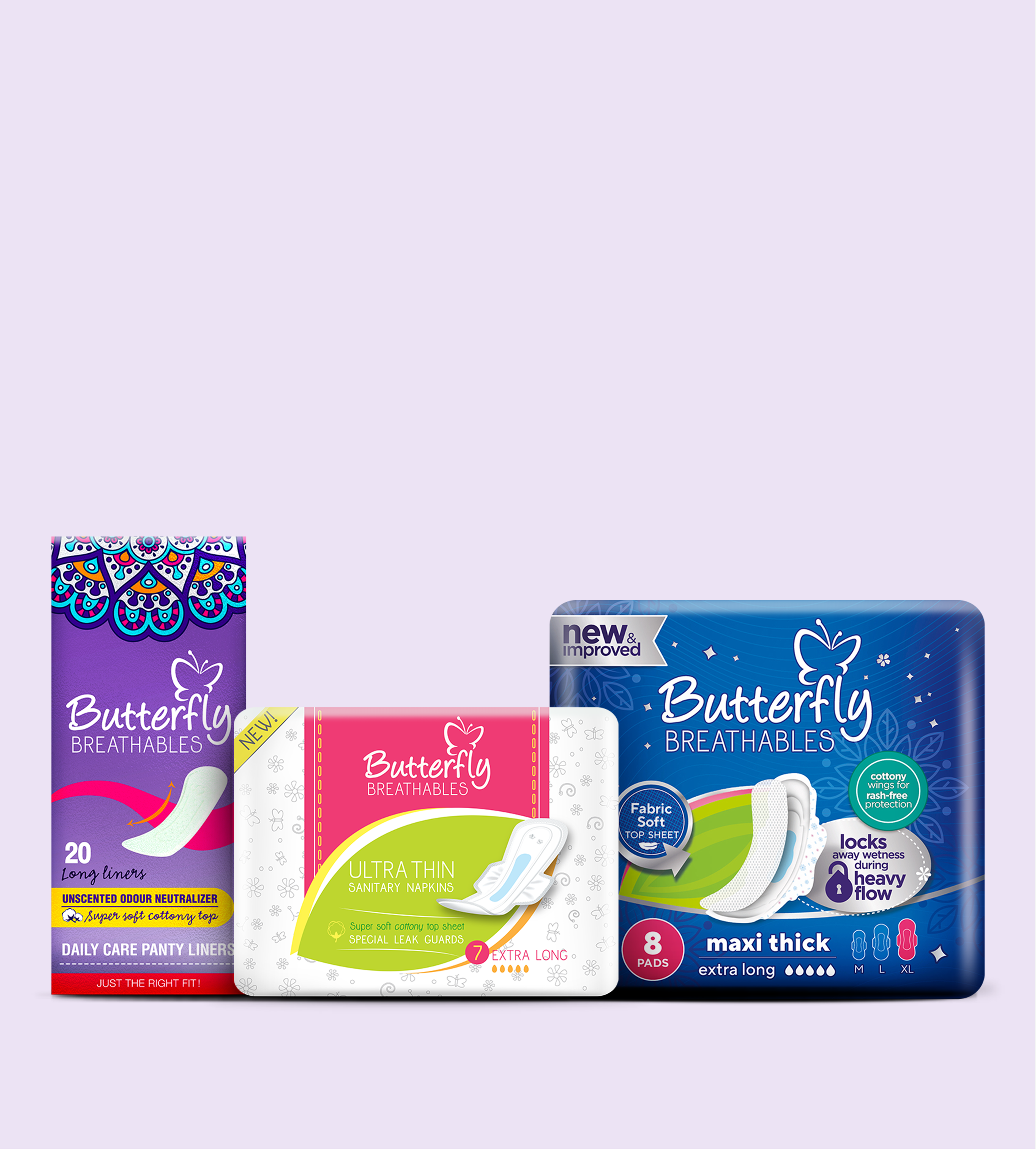 Butterfly has a Breathable Essential Trio to offer. You can easily get your hands on your favourite sanitary napkins. Butterfly Breathable Essential Trio Bundle contains 1 pack of Maxi Thick Net Mesh Extra Large, 1 pack of Ultra Thin Cottony Top Extra Large and 1 pack of Breathable Panty Liners 20 pcs. This trio ensures that you stay covered every day throughout your cycle.
In addition to these factors, adhere to these simple guidelines:
Do's
Opt for comfortable cotton panties to maintain freshness and dryness, promoting breathability.

Change your sanitary pad every 4-5 hours.

Wash the vaginal area with water each time you change your pad, followed by patting it dry.

Consider warm baths to alleviate cramps and discomfort.
Don'ts
Avoid discarding pads without proper coverage.

Refrain from waiting until the pad is full before changing.

Abstain from using soaps to cleanse the vaginal area.
Remember, menstrual pads are a personalized choice, with what suits one person not necessarily fitting another. Variability in period duration and activities makes it crucial to heed your body's needs for maximal comfort. Peruse our expansive selection of breathable pads to find the optimal fit for you.
Close
Order Value should be atleast PKR 500
Your bag
Your cart is currently empty.
Shipping
Taxes and shipping fee will be calculated at checkout